Washing Machine Repair Services NJ and NY
Are you tired of dealing with a malfunctioning washing machine? Don't wait any longer! Contact the experts at Appliance Repair Medic today for fast and reliable repair services. Our experienced technicians specialize in appliance repair, including washing machine repair, and are ready to get your appliances back in top shape.
When it comes to regularly washing your clothes, you might assume that nothing could go wrong. However, even the most durable washing machines from brands such as LG, Maytag, and Whirlpool are susceptible to wear that can cause issues requiring washer repair. Some people may choose to fix the problem themselves rather than seeking washing machine repair services in NJ and NY, but this often leads to more serious problems as the average homeowner lacks the experience and knowledge of a specialist.
Don't let a broken appliance disrupt your daily routine any longer – call Appliance Repair Medic at (845) 444-2453 and schedule your repair service today
How Will You Know When A Washing Machine Needs Repair or Maintenance?
There are often signs that something is wrong with your washing machine that you need to look out for. Some issues are obvious, such as clothes not getting as clean as they should be. This is a clear sign that the wash cycles are failing and need adjustment. It's important to double-check to ensure that the clothes are in good shape and being cleaned properly to avoid further issues.
Some malfunctions may be difficult to detect if the washing machine broke down and requires repair. For example, if you hear strange noises during the cycle, it's an indication that something is loose or not working correctly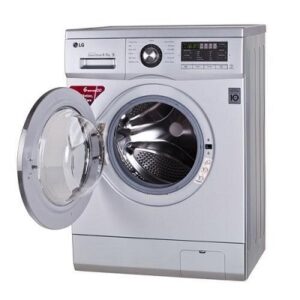 Call Us For Professional Washer Repair
Don't wait until it's too late. If you notice any strange noises, leaks, or other issues with your washing machine, it's important to take action immediately. By calling a professional washing machine repair service like Appliance Repair Medic at (845) 444-2453, you can explain the problem and get an expert opinion on what might be causing it. Think of it like seeing a doctor for a health issue – it's better to catch the problem early before it becomes a bigger issue. Even if your washing machine seems to be working fine, unexpected issues can still arise due to wear and tear or external factors. Having a reliable repair service on speed dial can give you peace of mind and ensure that you're always prepared for any situation.
Regular Problems to Consider:
Water Leaking
Clothes are not washed completely
Noises During Cycle Shifts
Draining Problems
Filling Problems
Cycles Don't Switch
Cycles Switch Too Fast
Connections Lose or Not Working
Washing Machine Brands We Service
We service all major brands including:
Thermador
Viking
GE
Dacor
Sub Zero
Hotpoint
Tappan
At Appliance Repair Medic, Inc., we strive to ensure your Maytag and Whirlpool appliances are in good working condition. We offer free examinations along with repair services to provide you with all the necessary information to make an informed decision on how to repair your washing machine issues. We provide a 1-year guarantee on both work and the washing machine repair parts installed. If your non-functional or out-of-commission washing machine is making your life more challenging, don't hesitate to seek solutions from our experts. We bring our passion for our work and respect for our clients to every job we undertake. Our specialty is LG washing machine repair. Contact us today to get your washing machine up and running smoothly.
If you're experiencing any issues with your washing machine, don't hesitate to call Appliance Repair Medic today. Our experienced technicians will diagnose the problem and provide you with the best solution for a quick and efficient repair. With our affordable prices and reliable service, we guarantee your satisfaction. So why wait? Contact us now and let us take care of your washing machine repair needs!