Dryer Repair Services NY and NJ
Are you experiencing issues with your dryer and in need of reliable and professional appliance repair services in New York and New Jersey? Look no further than Appliance Repair Medic! We understand the frustration that comes with a malfunctioning dryer and the inconvenience it can cause in your daily routine.
Our team of expert technicians is dedicated to providing top-notch repair services for all major dryer brands, ensuring that your appliance is back up and running smoothly in no time.
Expectations and Benefits of Dryer Appliance Repair
When your dryer breaks down, it can disrupt your laundry routine and cause unnecessary stress. Our dryer appliance repair services are designed to alleviate these problems and offer several key benefits. By entrusting your dryer repair to our professionals, you can expect:
Expert Diagnosis and Repair: Our highly skilled technicians have the knowledge and experience to accurately diagnose and repair a wide range of dryer issues. We employ the latest tools and techniques to ensure efficient and effective repairs.
Time and Cost Savings: Repairing your dryer is often more cost-effective than replacing it with a new one. Our prompt and reliable repair services can save you both time and money, getting your dryer back to optimal performance without the need for a costly replacement.
Extended Appliance Lifespan: Timely repairs can extend the lifespan of your dryer, maximizing its value and usage. Our expert technicians will not only fix the immediate issue but also address any potential underlying problems, ensuring the longevity of your appliance.
Convenience and Peace of Mind: With our nearby service areas covering New York and New Jersey, including Bergen County, Passaic County, Orange County, Rockland County, Bronx, and Westchester, we provide convenient and accessible dryer appliance repair services. Rest assured that your dryer is in the hands of professionals dedicated to delivering exceptional service.
Types of Dryer Brands We Repair
At Appliance Repair Medic, we have expertise in repairing a wide range of dryer brands. Some of the major dryer brands we can fix include but are not limited to: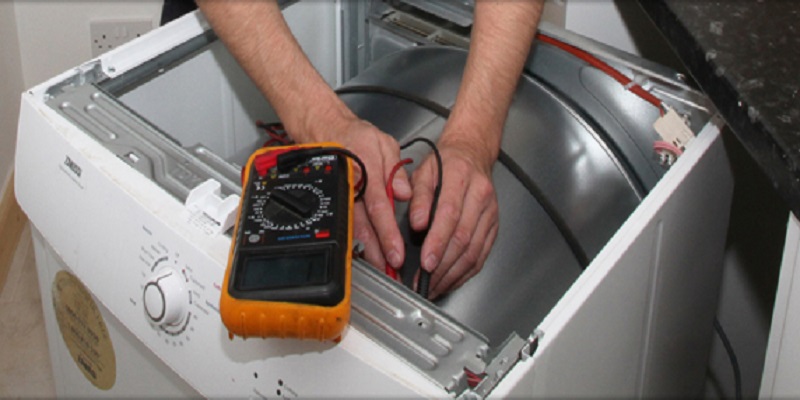 Common Dryer Problems to Look For:
Tumbling Halts
Machine Won't Turn On
Heat is Too High
Grinding or Metal Noise
Tumbling Too Fast
Heat is Too Low
No Heat
Stops Too Soon
Common Questions about Dryer Appliance Repair
As experts in dryer appliance repair, we frequently encounter common questions from our customers. Here are some of the most commonly asked questions along with their answers:
How long will the dryer repair take?
The duration of the repair will depend on the specific issue and the availability of parts, if needed. Our technicians strive to complete repairs as quickly as possible, minimizing any inconvenience caused.
Should I repair or replace my dryer?
This depends on various factors such as the age, condition, and cost of repair. Our technicians can assess your dryer's condition and provide professional advice to help you make an informed decision.
Do you offer same-day repair services for dryers?
We strive to accommodate urgent repair requests and offer same-day services whenever possible. Contact us with your specific needs, and we will do our best to assist you promptly.
⭐⭐⭐⭐⭐
"I went to Appliance Repair Medic to repair my dryer. They were able to get me in and out in less than 30 minutes, and they didn't charge me a cent. The service was friendly and helpful, they were very easy to talk to, and they didn't try to upsell me on unnecessary services. I would definitely recommend them to anyone else!" – Keziah Thompson
With our expertise, commitment to excellence, and convenient service areas, we are here to provide you with the best dryer repair solutions. Don't let a malfunctioning dryer disrupt your daily routine any longer. Contact us today and let us restore the functionality of your dryer, bringing convenience and peace of mind back to your laundry routine.