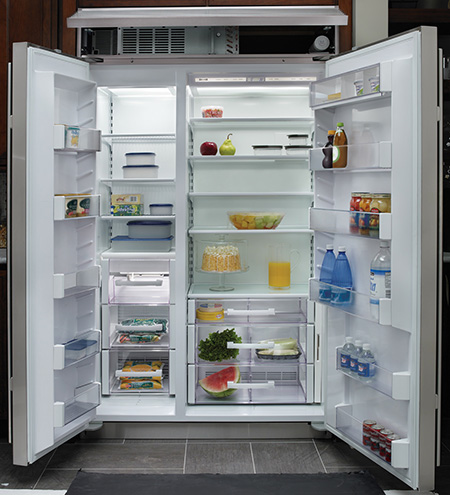 Want to Keep Your Refrigerator Performing its Best? Looking For Services For Sub Zero Refrigerator Repair NY? Contact Us.
Sub Zero is one of the well-known refrigerator brands in the market. Actually, this appliance has the options for freezers, wine storage, under counter fridge and freezer combo. Hence, this refrigerator is the best choice to fit in the kitchen. Individuals have to invest in the Sub Zero refrigerator repair NY in order to keep it performing its best throughout the life.
We at Appliance Repair Medic has the skillful technicians you need for the Sub Zero refrigerator overhaul. Our professionals can diagnose the cause of unit's performance issues and endow the timely as well as cost-effective refrigerator repair for customers.
Need of Professional
Actually, it will suffer the quality of cooking if the refrigerator fails to retain the safe temperature. Hence, one should need to get the professional's repair services if they notice any anomaly in the unit performance.
Luckily, you can count on Appliance Repair Medic for the friendly, fast and effective repair services. Our highly trained overhaul technicians have specialization in brands like LG, Wolf, Whirlpool, Samsung, Kenmore and Viking refrigerator repair.
Actually, the company also provide the manual which helps individuals in resolving minor problems. But some problems are too big to handle yourself. Hence, you should have to contact the professionals. We at Appliance Repair Medic have the certified Sub Zero refrigerator repair experts.
Sub Zero Refrigerator Issues We Fix
Our professionals can analyze any kind of problem efficiently in a short span and provide the solution. Noise from motor, error codes on the screen, ice cream is melting and beep in the mid-cycle are some of the common problems. Noticing any one of these issues in your refrigerator means it needs repair.
Contact our customer service department in order to describe the problem. Our Rockland County refrigerator repair specialist will be there to help you. Furthermore, we only use the highest quality replacement parts if required.
Reasons why Appliance Repair Medic is the Best Choice
We at Appliance Repair Medic providing the various household appliance repair services from past few years. Our team of the overhaul technicians is highly trained and also has the certification as well as license. Actually, we charge our services by the job not according to the hour it will take to darning the appliance. Plus, all the Sub Zero refrigerator repair NYC engineers have the training and certification. Furthermore, individuals can book the refrigerator repair appointment at any time as our professionals are available 24 hours a day.